Post-Game Grades: Missed Free Throws Cost Indiana Pacers The Game, Fall To Miami Heat
Final

103

100
The Indiana Pacers let an 18-point lead slip away and then missed many of their free throws late in the game, paving the way for a Miami Heat comeback.
The Good: When you blow and 18-point lead and lose, there is nothing good.

Nothing.

The Bad: The Pacers missed six free throws in the last five minutes of the 4th quarter and overtime. They almost definitely would have won if Paul George or Rodney Stuckey made one of theirs in the fourth.

Giving up two offensive rebounds in overtime wasn't great either.

MVP: Paul George for 32 point night on 12 of 29 from the field and 5 of 13 from deep. But…

LVPs: Everyone who missed a critical free throw late in the game. So Paul George, Monta Ellis, Rodney Stuckey and Ian Mahinmi all get the title, but at least we expected Mahinmi to miss one.

Also, whoever is in charge of the lights in Miami gets an LVP. The game was delayed by a half-hour thanks to some sort of malfunction.

X-Factor: Chris Bosh's outside shooting. It is easy to remember he's an offensive weapon, but it always surprises me when he knocks down 3-pointers. He knocked down a pair in the fourth and unlike the Pacers, he made 8 of his 9 free throws in the final two periods.

BUT HIT YOUR DAMN FREE THROWS.

" >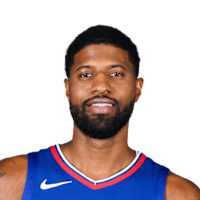 PAUL GEORGE
Power Forward,
Indiana Pacers
C
He's back to being an all-star caliber player on offense as he scored 32 points and made 5 of his 13 3-pointers.
BUT HIT YOUR DAMN FREE THROWS.