Post-Game Grades: The Indiana Pacers Defense Holds Off the Boston Celtics​
The Indiana Pacers had to play until the final shot but thanks to the team's best defensive effort of the season the Pacers picked up their second straight win with a victory over the Boston Celtics. After getting both wins in the back-to-back the Pacers get a day off before taking on the Miami Heat on Friday.
It came down to the final possession but Paul George kept a hand in the face of Avery Bradley as he missed the potential game-winning shot.

98

100
The Good: Monta Ellis was fouled (for no good reason) by Avery Bradley with 13 seconds remaining in the game. With the score knotted at 98-98 Ellis calming sank his free throws to give the game its final tally and the Indiana Pacers the win.
The Bad: That this didn't count.
MVP: As much as I want to give it to Jordan Hill (more on that in a moment), Paul George earned it for finally getting into a groove scoring over 26 points. It was his second best shooting night this season (44.4%) and clearly his best from beyond the arc as he made 5 of 11 3-pointers. He picked up the double-double with 10 rebounds, 3 assists, 2 steals and only had a pair of turnovers.
LVP: Fox Sports Indiana for lingering on this shot for too long.
X-Factor: Jordan Hill had a great game with 16 points and 10 rebounds as he came out of the gate at full speed with full effort and never let up. After terming him "actively harmful" in the first two games, I'm happy to say he was actively helpful in tonight's victory.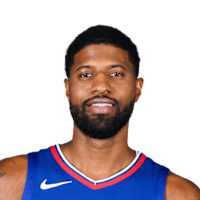 PAUL GEORGE
Power Forward,
Indiana Pacers
A
His best night of the year in points with 26 and came up big defensively challenging Avery Bradley's shot in the final possession.

" >
MONTA ELLIS
Shooting Guard,
Indiana Pacers
B+
The two free throws at the end earned the Indiana Pacers the win and added 5 rebounds and 8 assists. He had 13 points in total and while it wasn't a great shooting night for him as he went 5 of 15 and ultimately he made shots when it mattered most.