All went well in Pacerland (or nation, whatever teams call it): through the first five games, they were 5-0 (first time since the 1971-1972) and boasted the league's stingiest defense, surrendering just 86.3 points per 100 possessions, per NBA.com.
Every week I'll rank who I thought has performed in the best way — so if Ian Mahinmi grows into a Tyson Chandler alley oop annihilator and a Gasol post-up mammoth during said week, the rankings will reflect on that.
Here we go.
1a. Paul George 1b. Roy Hibbert

Sorry, I couldn't do it. I can't split these two. It feels accurate having them as 1A and 1B. Both have had an incredible start to the season and recognize the big picture: an NBA championship.
If you missed it, Hibbert is starting a campaign for his defensive supremacy as well as Paul George for MVP. Hibbert let the twittersphere know he's craving a Defensive Player of the Year award, after finishing 10th in voting a year ago. And if you don't want to hear about it, you can shut up because he has goals.
Following their big win against Chicago, Paul George aired his thoughts about the Bulls with the quote of the season so far, "Their success is the Michael Jordan era. This is a new age, this is a new team. It's ours till they take it."
The Roy Hibbert-Paul George two man lineup is allowing just 75.1 points per 100 possessions, while scoring 104.3 points per 100 possessions with a net rating of 29.1, which is the highest on the team for a duo that played more than 100 minutes. So what does this mean? Whenever George and Hibbert are on the court at the same time, they're scoring like a top seven offensive team and defending even better than their number one mark.
To the 29 other teams, ya'll ready for this?
3. Lance Stephenson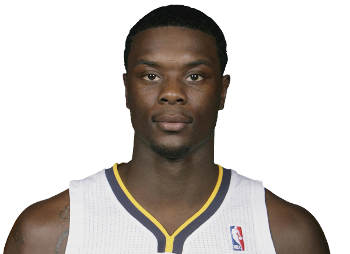 Our friend at 8pts9secs, Jared Wade, spoke about Stephenson's remarkable three point development through five games, let's dive a little deeper using nba.com's new player tracking feature: Stephenson is at 58% on catch and shoot threes, that's ahead of deadeye shooters Bradley Beal and James Harden. It's not a small number of attempts either, he's made 2.8 catch and shoot threes per game so far, which is fourth in the league for players who play 25 or more minutes per game.
Looks pretty good to me! Lance says he wants to stay in Indiana, however if he keeps performing at this rate, more teams will try to lure him away. And as always, money talks.
4. David West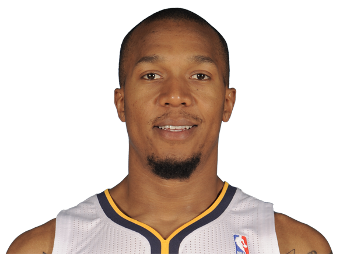 Slightly dissatisfying start to season for Mr. West, but let's not lose one's sense of proportion. Some players have a hot start, play average or below their normal production. He had a career high five blocks against Orlando in addition to a quintessential David West performance in Wednesday's win over Chicago. Who cares if his per-game averages don't look pretty? It's five games in.
5a. C.J. Watson 5b. George Hill

Watson gets the nod over Hill in my ranking for one reason: Hill is injured and Watson has played every game so far, starting three. The former Brooklyn Net is as good as a backup point guard you'll find in league, rarely is he out of control when dribbling or committing casual turnovers. I'm looking forward to seeing George Hill back in the starting gig.
7. Luis Scola
Anyone else missing some Hansbrough hard fouls?
I'm still a prisoner of the moment after Scola's performance against Chicago, and nearly bumped him ahead of George Hill. Can't expect much defensively from him, but bargain for damn, good outside shooting. Scola has made eleven out of his seventeen mid range shots this year, shooting at a 64% clip. Nice start to the year for him.
8. Ian Mahinmi
The bad: Even though his usage rate is a tremendously low 11.7%, which is the lowest on the roster, Mahinmi has the highest turnover ratio of any Pacer. In other words, he's soaking up the least amount of possessions while turning the ball over the most. Not to mention a few Kendrick Perkins-esque turnovers.
The good: Rebounding, blocking shots, staying in suitable position between the ball-handler and the roll man in pick-and-roll coverage along with helping the helper in pick-and-rolls. One of the ten or so best backup centers in the league.
9. Donald Sloan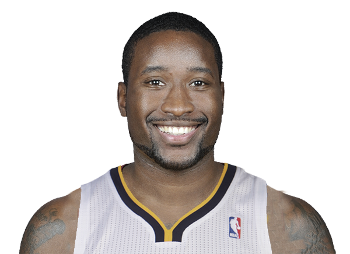 As fellow 8pts9secs writer Avi Friedman pointed out, 'he did not D.J. Augustin it up.' I like that phrase a lot. Everyone should start using that for backup point guards who do not stink it up. Sloan has played a nice role as the relief guard with Hill missing time. It's always weighty to have guys who can pinch-hit at a moment's notice. He's maintaining a 17.86 PER, too! Advanced stats!
10a. Solomon Hill 10b. Orlando Johnson
Indiana is having more success with Solomon Hill in the point differential and offensive rating department than with Johnson. Conversely, the defense is harder to score on when Johnson is playing, allowing 85 points per 100 possessions compared to the 96 points per 100 possessions allowed when Hill is on the court. But, 96 points per 100 possessions was Indiana's average for the entire 2012-2013 season. I have him ahead for that reason alone, Pacers are scoring at a higher rate and defending at same level as they were last year with Solomon on the floor.
He was not expected to be a first round pick, draft projections saw him as a mid-second selection. The pick is looking good now.
12. Chris Copeland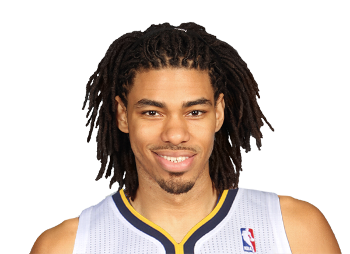 I was ready for the Chris Copeland experience, prior to the season it appeared the Pacers finally had their marksman, but now it seems he won't see the court often with Solomon Hill playing a nice role as well as Granger's return from injury in the coming weeks.
I'm hoping Vogel deploys him against the Knicks on November 20th, the first time the two teams meet. Make it rain, Cope, I still believe.
13. Rasual Butler
Not much to say about Butler, who's played six minutes in three games.
Feel free to disagree and let your thoughts be known to me on twitter. @Jalen_NY
Stats provided by NBA.com.
Tags: Player Power Rankings