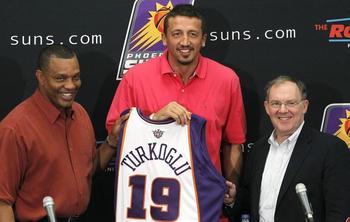 Every season is different.
Some teams have been able to have repeat Championship seasons, and even a mini-dynasty such as the Spurs this past decade. Though the teams may seem the same, there is usually one or two players that always step up and put their team over the top. These players don't necessarily carry the team on their shoulders, but their elevated level of play during the season gives them the edge.
As the 2010-2011 season is about to get underway, there are clear favorites (Lakers, Heat, Celtics, Magic, Bulls), and those that are just outright telling everyone they are going to stink (T-Wolves). The stars are the stars, and they will do what is expected, but this list of guys represents each team's wild card. This player could possibly step up and be a key factor in the success for their respective franchise.
Here is my list, who would you add/remove?
Boston Celtics: Glen Davis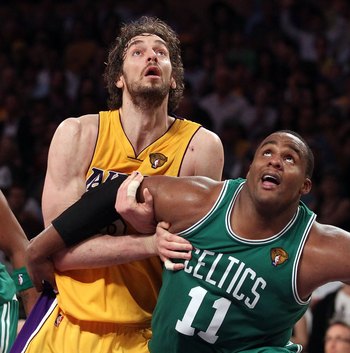 Christian Petersen/Getty Images
Last year the "big three" became the "big four" with Rondo's great play. Kendrick Perkins stepped up last year and has become a solid guy at Center. With his absence at the beginning of the season, the Celtics have added the O'Neal towers in Jermaine and Shaq. We know what All of those guys and Nate Robinson bring to the table. It will be interesting to see where Big Baby fits in, and how much he can produce this year.
New Jersey Nets: Terrence Williams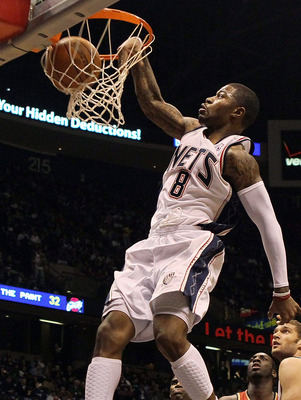 Jim McIsaac/Getty Images
Devin Harris and Brook Lopez are the obvious leaders, but Terrence may be primed for a breakout season this year. New additions Troy Murphy and Derrick Favors could provide a great boost, but Williams' play will be key for the Nets this year, to see if they can take the next step.
New York Knicks: Anthony Randolph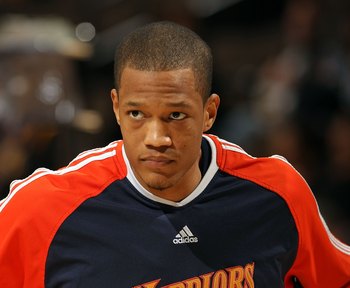 Doug Pensinger/Getty Images
Raymond Felton and Amare Stoudemire are the fresh faces that New Yorkers will take notice of. The underrated guy here though is Anthony Randolph. He has an amazing upside, and could be a perfect fit in this system. He will flourish, and when he does, the Knicks will be tough to beat.
Philadelphia 76ers: Jrue Holiday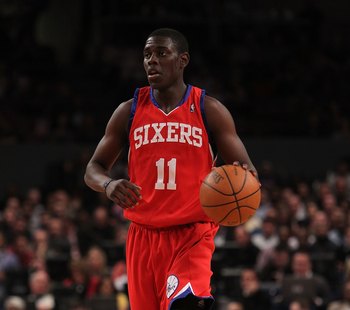 Nick Laham/Getty Images
Holiday will play a pivotal role in the 76ers taking the next step this year. All the focus will be on Iggy and Turner, but if Holiday can show that he is the man for the job, the overall product will look even better. The Sixers could be a team on the rise this year.
Toronto Raptors: DeMar DeRozan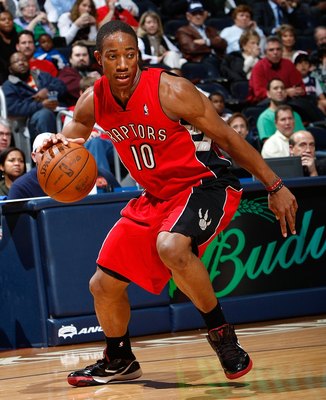 Kevin C. Cox/Getty Images
The Raptors don't have any stars anymore, but they have a collection of good players. DeRozan has been filling up the highlight reels with his impressive leaping ability, and Toronto fans hope that continues. If he is able to gel with whichever guy is running the point, the drop off might not be that bad this year.
Chicago Bulls: Kyle Korver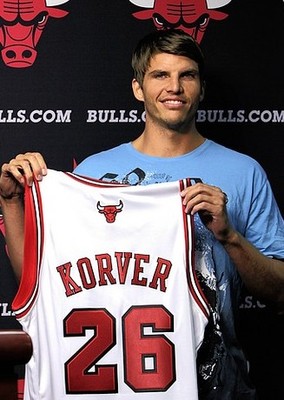 The Bulls made quite a few changes this off-season, most notably the addition of Carlos Boozer. With him, D Rose, Noah, and Deng, Chicago is ready for a great season. There are many options for the Bulls at SG, but if Korver can fill the role that is intended for him in the Windy City, they could have real success. The lack of an outside shooter has plagued the Bulls for many years, but now it appears they have cured that weakness. I wouldn't be surprised to see the Bulls get the #3 seed in the East this year.
Cleveland Cavaliers: J.J. Hickson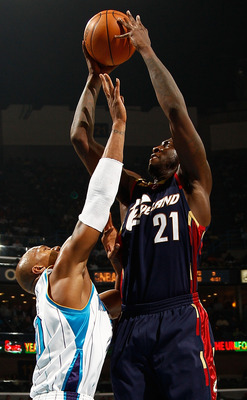 Chris Graythen/Getty Images
The loss of LBJ has hurt thousands in Cleveland. None may be more affected than Hickson. J.J. often relied on James to get him the ball after he drew off his defenders. With Jamison at the PF spot, it will be interesting to see where he fits into the rotation, and how productive he can be. He has the body for his position, and showed some real potential last season. If he can produce this year, the Cavs may be able to make the playoffs still.
Detroit Pistons: Rodney Stuckey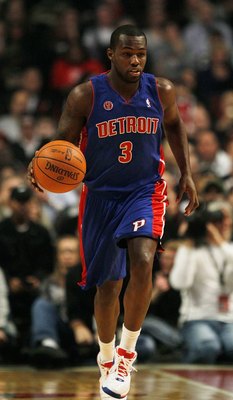 Jonathan Daniel/Getty Images
The Pistons have notable names all over their roster. Staple guys like Price, Hamilton, and Ben Wallace to go along with Ben Gordon, Charlie Villanueva, and Tracy McGrady. Austin Daye could be on the verge of a break out season, but how Detroit fairs during the course of the entire season will be up to the floor general, Rodney Stuckey. He was fairly inconsistent last season, but he looks to be back on track, ready to lead the Pistons back for a possible playoff berth.
Indiana Pacers: Roy Hibbert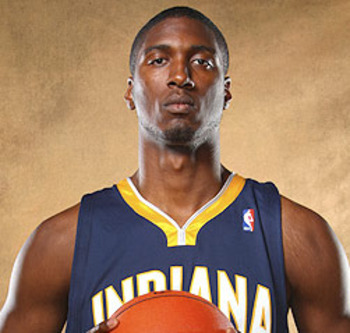 The addition of Darren Collison has been the talk around the league when it came to the Pacers this year. What has gone under the radar is the vast improvement of center Roy Hibbert. He has been working hard this off-season with Bill Walton and other legendary centers of the game. He shed 23 pounds, and cut his body fat percentage to just seven percent. He took up MMA training to improve his body, and his numbers should be evidence of that this year. The Pacers could have a version of their own "big three" in Indy that will look to get them back into the Playoffs.
Milwaukee Bucks: Carlos Delfino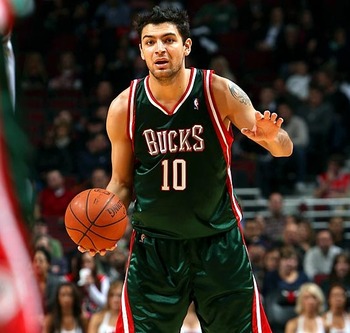 Andrew Bogut and Brandon Jennings clearly run things for the deer, and if Michael Redd can actually play this year without getting hurt, Delfino could be the real wild card here. The SF position is the one that people would say is the weakest of the five for Milwaukee. If he can solidify himself in this spot and play like he did last year, the Bucks could make a run at the five seed in the East, in my opinion.
Atlanta Hawks: Marvin Williams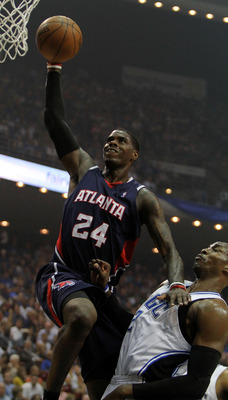 Doug Benc/Getty Images
The Hawks are solid at every position. They also have talent behind each position…except for the SF spot. The other four starters were very consistent last season, while Marvin seemed to struggle at times. If he can bust out this season, there is no reason to think that the Hawks could make a run for the three or four seed in the East.
Charlotte Bobcats: D.J. Augustin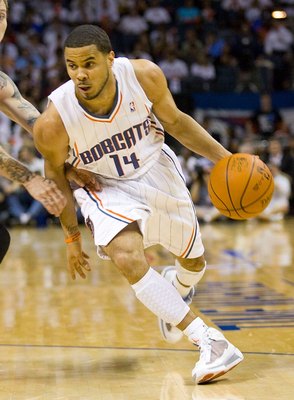 Brian A. Westerholt/Getty Images
The big question in Charlotte this year is who will be the starting PG? With Felton gone to New York, the spot is open, and there are a few candidates for the job. If Augustin can show that he is the right guy and can handle the spot, he could flourish in that system with Jackson and Wallace. The Bobcats could fly under the radar this year.
Miami Heat: Joel Anthony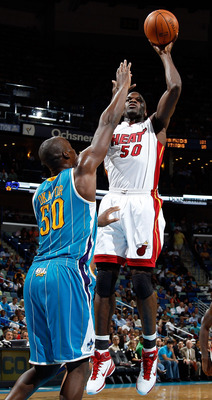 Chris Graythen/Getty Images
Anthony is the obvious choice here. With Wade, LeBron, and Bosh leading the team, they will need other guys to step up. One big question is who will win the starting PG spot between Chalmers and Arroyo. Mike Miller will likely be the sixth man if he doesn't start with Wade running the point. Big Z followed LeBron over from Cleveland, but the starting job will go to Anthony. If he can hold his own, he should easily be able to play well with the big three. Who wouldn't be able to?
Orlando Magic: J.J. Redick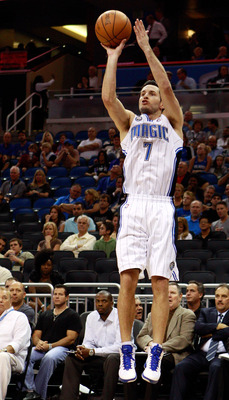 Sam Greenwood/Getty Images
This one was one of the toughest ones. I chose Redick over Brandon Bass for one reason; Vince Carter. Vince is another year older, and he will probably get less minutes, which means more time for J.J. Brandon Bass could take over the PF spot as Rashard Lewis moves over to the SF position. With J.J. becoming more than just a jump shooter, he will play a pivotal role for the Magic this year. If they make it to the Finals this season, J.J. could be a deadly weapon for Orlando.
Washington Wizards: Nick Young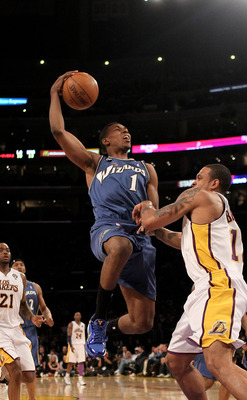 Stephen Dunn/Getty Images
The Wizards are loaded at the guard position with Wall, Arenas, and Young. Even if Gilbert was fined for faking his injury, the world took notice, as Young is a very underrated player. If Gilbert continues to be plagued by injuries, Young could step in and really surprise a lot of people.
Golden State Warriors: Monta Ellis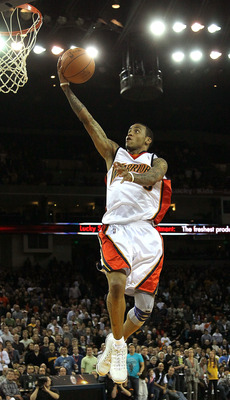 Jed Jacobsohn/Getty Images
With Seth Curry, David Lee, and Monta Ellis, the Warriors will have one of the best offenses in the league. The key will be the defense, yet again. If Monta can play with those other guys, and share the rock enough for everyone to play together, they could fly under the radar out west. Ellis can score with the best of them, and it may be up to him to win a few games this season.
L.A. Clippers: Ryan Gomes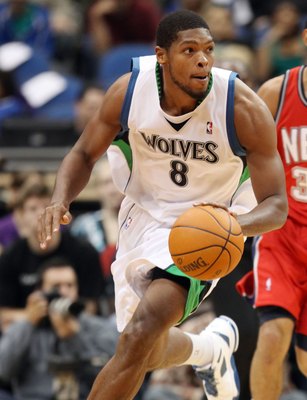 Genevieve Ross/Getty Images
Look at the Clippers' starting lineup. Baron Davis, Eric Gordon, Gomes, Blake Griffin, and Chris Kama. Four of these guys are very capable of making the All-Star team this year. If Ryan Gomes can prove to be a nice starter for the Clippers, they could be one of the best teams out West. No, that wasn't a typo. The Clippers could really creep up and surprise everyone this year. Can you imagine the Clippers as a four seed in the West? That could be possible if Gomes can perform on the same level as the other four starters.
L.A. Lakers: Steve Blake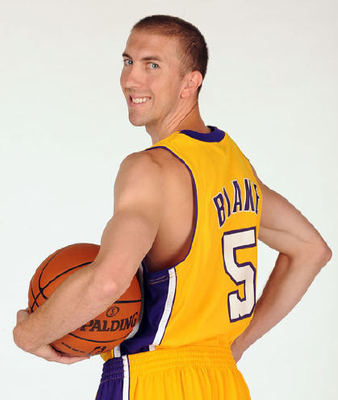 This was one of the easier choices. The Lakers added Blake and Matt Barnes this off-season, but Blake will see more action than Barnes. With Derek Fisher another year older, the grind of a full NBA season could limit his minutes. The Lakers haven't had a solid backup point guard for a long time, but if Blake can run the offense for the Lakers, it could help bring home another three-peat.
Phoenix Suns: Hedo Turkoglu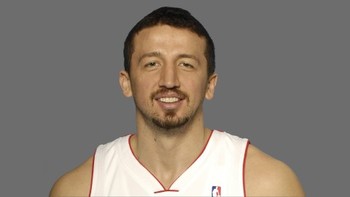 Turkoglu wasn't able to be "the man" in Toronto, and he was able to find his way to Phoenix. He flourished in Orlando's three point shooting offense, and should fit in perfectly with the Suns. He may have to come off the bench, but if he plays the role they want him to, he could easily be the sixth man of the year, and possibly help the Suns go deep into the playoffs.
Sacramento Kings: Carl Landry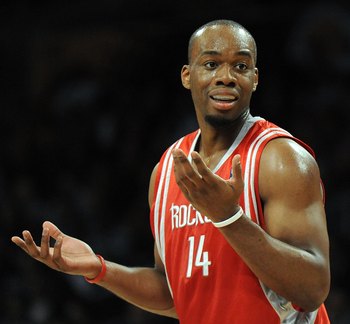 Harry How/Getty Images
Tyreke Evans and DeMarcus Cousins look like they have bright futures ahead. Carl Landry comes over and looks to show everyone he is for real. With a roster that doesn't include any superstars, the Kings will need role players to do their job and play collectively. If Landry can do this for the Kings, they could continue to get better this season.
Dallas Mavericks: Tyson Chandler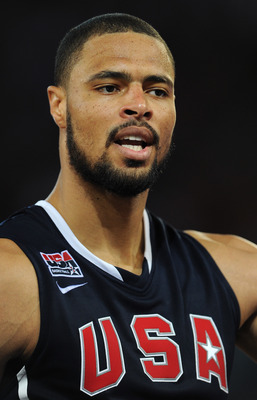 Jasper Juinen/Getty Images
If Chandler is going to come off the bench for the Mavs this year, he could be one of the best in the league. He could solidify a starting role at some point, but only time will tell. He has looked good early this year, and playing in the Mavs offense with Dirk and Kidd, he could really flourish. The Mavs should be improved this year, but they need to show up when the playoffs come around.
Houston Rockets: Brad Miller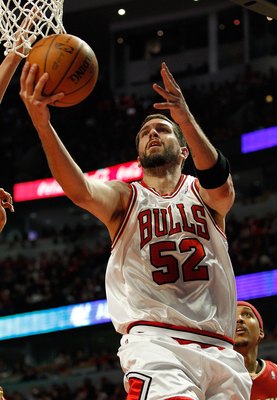 Jonathan Daniel/Getty Images
There are a lot of options here for the Rockets. They have a roster that is full of talent. They could be one of the most underrated teams going into this season. With Yao coming back and being limited to 24 minutes per game, they will rely on Miller and Hill to provide quality minutes for the team. Miller comes over from Chicago, and will look to prove that he still has some fuel in the tank. If he is able to prove this, the Rockets could be poised for a deep playoff run.
Memphis Grizzlies: Hasheem Thabeet
Christian Petersen/Getty Images
The Grizzlies are a young team with some real potential. With Rudy Gay and Marc Gasol emerging alongside O.J. Mayo, they could do some serious damage this year. If Thabeet can provide a solid inside defensive presence, they could be one of the most improved teams in the league.
New Orleans Hornets: Emeka Okafor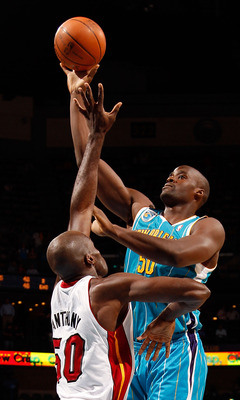 Chris Graythen/Getty Images
Chris Paul may not be happy on the inside, but the Hornets have some decent weapons. With Ariza, and West, all Okafor needs to do is solidify a defensive presence inside, and be able to finish some oops from CP3. They may not be the Heat or Lakers, but the Hornets can still be a team that could knock out a contender come playoff time.
San Antonio Spurs: DeJuan Blair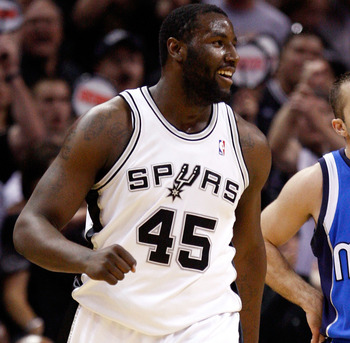 Ronald Martinez/Getty Images
Hard to go against George Hill in this spot, but with Duncan getting a year older, he may not be able to play as many minutes. The Spurs are going to rely on Blair to give them some solid minutes this season. He proved last year that he has serious potential. The aging Spurs may be poised to make another run at a championship with Duncan, Parker, and Ginobili, and Blair could really help them out.
Denver Nuggets: Arron Afflalo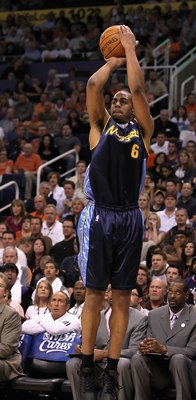 Christian Petersen/Getty Images
All the talk in Denver is about Carmelo, and whether Billups will stay. J.R. Smith looks like he will still be coming off the bench for the Nuggets. Afflalo will be the starter at SG once again, and who knows what the future holds for this team. If Afflalo can improve his game, the rest of the team looks solid, and could be a force out West, if and only if Carmelo remains in Denver.
Minnesota Timberwolves: Michael Beasley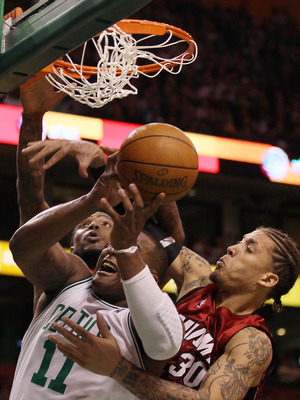 Elsa/Getty Images
The addition of Beasley will vastly improve the Timberwolves this year. Though many people wanted to label him as a bust, he just never looked comfortable playing second fiddle to Wade in Miami. This seems like a much better fit for him. He is playing with other talented players in a town that will keep him out of trouble. Look for the real Michael Beasley to show up this year.
Oklahoma City Thunder: James Harden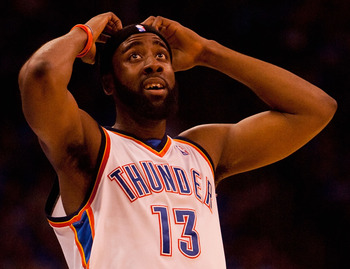 Dilip Vishwanat/Getty Images
Labeled by most as the second best team in the West, the Thunder are the youngest team in the league, by far. Durant and Westbrook are the clear stars, but if Harden can improve his game and become a big time contributor for this team, they could be even more dangerous. The play of Harden will determine if this team is capable of making it to the Western Conference Finals.
Portland Trailblazers: Andre Miller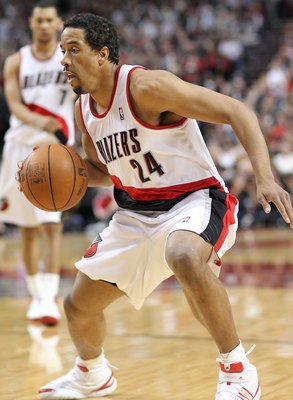 Otto Greule Jr/Getty Images
If Miller can improve this season, the Blazers could have one of the best starting lineups in the league. With Roy and Aldridge, he will have plenty of options when he drives. He needs to improve his jump shot and his defense, but if he can do those things, Portland could have a special team this year. All of this depends on if Oden can stay healthy, of course.
Utah Jazz: Raja Bell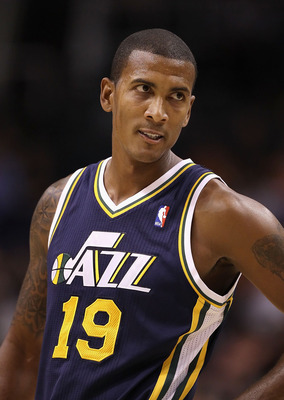 Christian Petersen/Getty Images
The addition of Bell brings a great defensive presence for the Jazz. He will most likely come off the bench this year, but there is no doubt he will be a solid contributor to this team. If he can fit into the rotation, there is no reason to believe the Jazz can't have a great season. Anytime you have Deron Williams and Al Jefferson on offense and Bell on defense, you will win a lot of games.
Tags: NBA