Fellow Indiana Pacers blog Eight Points, Nine Seconds shared some interesting links.
One was about Rupert, the guy from Survivor, repping the Indiana Pacers. Since I am 13 years old and in eighth grade, I had to share my story on this. This guy came to my school back in 6th grade and he shared a lot of interesting stories for us. Pretty cool guy, none the less.
Hoopism passed on this cool word cloud of which player had the most minutes for each team (via 8p9s). Not surprised who has the most amount of minutes: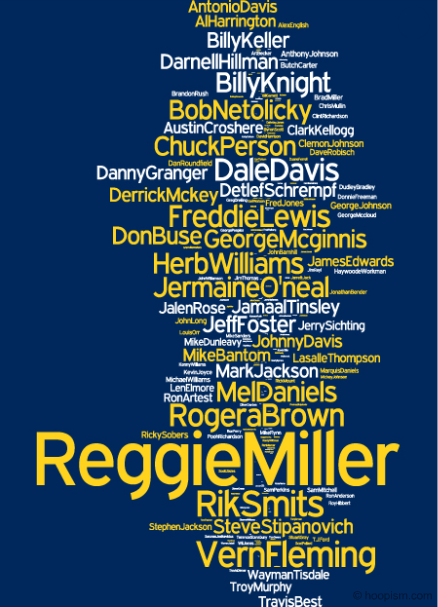 Also, the Pacers are getting a lot of love.
Good stuff from Eight Points. Nice job with the latest posts, guys!
Tags: Indiana Pacers NBA