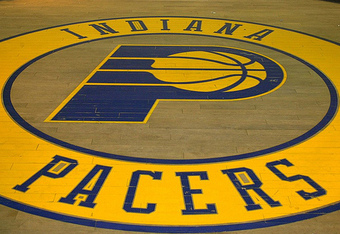 Pacers fans with Dish Network who can't find the Pacers games, be advised.
Contract negotiations have stalled between Dish Network and Fox Sports Indiana. The channel is currently not available to Dish Network customers and some other satellite/cable providers. Luckily (or unfortunately) the Pacers/Rockets game on Saturday night was on NBA TV for everyone to see.
Fans who can't see the game will turn to 1070 AM "The Fan" on the radio dial, only to not find their Pacers there either. This is because all of the Pacers games have been moved and can now be heard on "The Fan's" sister station, 93.1 FM. This is the new home of the Pacers, which is a major improvement in my opinion. The AM stations don't come in as well as the FM stations obviously, especially at night when the games are played.
The broadcast will still feature the same great long time duo of Mark Boyle and "Slick" Leonard. The station itself is the only thing that will be changing.
There are usually Websites out there where you can find the game, but sometimes it isn't as easy as it would seem.
While Dish and the other providers have insisted that they are working hard on finding a solution and bringing Fox Sports Indiana back to our homes, nothing is guaranteed. Your best bet to see the game is probably getting a ticket to see it live at Conseco Fieldhouse.
Though most people find it better to stay home and watch the game in HD, there are really some great tickets out there at decent prices. The venue itself is one-of-a-kind and is truly underrated. The Pacers would love to have the support, and it's a great overall experience.
Just wanted to give a head's up to some of the fans out there, and let them know what's going on with the coverage both on the TV and the radio.
Tags: Indiana Pacers NBA