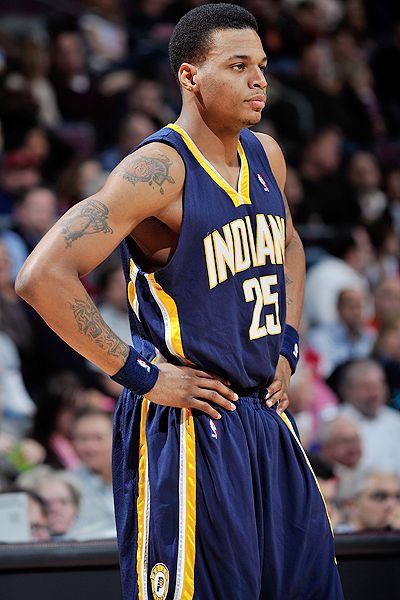 Mike Wells of the Indianapolis Star reported that shooting guard Brandon Rush is having a pretty good summer:
The Pacers hope the days of flicking a quarter in the air to see which Brandon Rush they'll get on a game-to-game basis is over. I've heard Rush has had an incredible offseason working out in LA with Earl Watson. Rush will have to come into training camp with the right mind frame because Mike Dunleavy and Paul George will be happy to take his spot.
It's about time Rush is doing good. He had a terrible season regarding consistency. But according to that report at the Indy Star, Wells' consistency has risen and has improved very sharply. That's something I like to hear. Rush struggled a lot. Sometimes he would have a big night, but usually he would have huge off-nights. No wonder he only started 64 games at shooting guard.
Entering the 2008-09 season, Rush's rookie season, he struggled. But coming towards the ending of the second half, Rush had something going. Entering the 2009-10 season, many saw him as Danny Granger's little sidekick. I know I did, but he struggled as we all know that year.
I really think Rush can improve himself. I hope to see him having a strong year for 2010. He has one last chance to prove himself before it's too late because there is a very good chance that he may very well be traded.
Tags: Brandon Rush Indiana Pacers NBA