The Indiana Pacers are making a bit of a splash in this year's free agency. But it is not big enough. Right now, they are the best team to land a point guard. I don't see T.J. Ford starting and Lance Stephenson can't find a spot at shooting guard. Let's make this clear.
First of all, Stephenson will not be playing shooting guard, in my opinion. He is coming off a great win from a Summer League game. Dahntay Jones and Brandon Rush are going to occupy that spot. Along with that, I have Paul George possibly starting there at that spot. So with that, the shooting guard depth chart looks like this: George/Jones/Rush. I also expect George to play some small forward, too.
So with that, Lance Stephenson is a point guard. And A.J. Price will be out for a bit, so the Pacers can't just go with two point guards. And Jones or Rush can't work there either. So you know what that means? It's time to go to free agency and look for a player. And with that, I have Indy looking at Jordan Farmar and Raymond Felton. As it all goes down, the Pacers will have to go for Felton, give him a good deal, and he's the starting guy at point.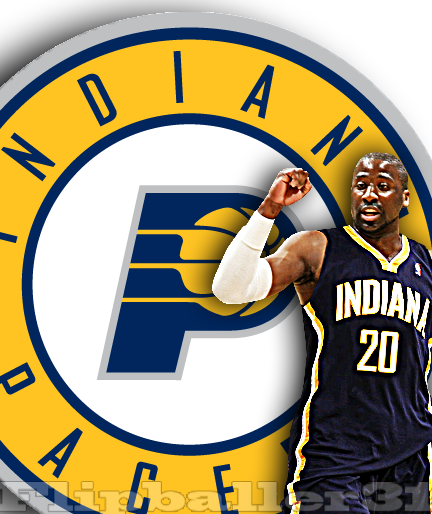 I have been mulling over this very long and hard, but what if the Pacers sign-and-trade Troy Murphy, Jeff Foster, and Josh McRoberts to the Miami Heat for Michael Beasley? The Heat need depth and the Pacers need a power forward for the future. Tyler Hansbrough and Magnum Rolle will be the backups and I don't see a chance of them starting. So why not have Beasley? He can also apply depth at small forward a bit. And to that, Dahntay Jones may get moved over there and be a hybrid. The Pacers could also sign Michael Finley to a minimum contract. And as it all goes down, this is my dream depth chart:
PG: Felton/Ford/Stephenson/Price
SG: George/Jones/Rush
SF: Granger/Finley
PF: Beasley/Hansbrough/Rolle
C: Hibbert/Jones/Mbenga
Yes, I have the Pacers signing Mbenga. But this is a dream depth chart. Here is what the depth chart will actually look like to me:
PG: Felton/Stephenson/Ford/Price
SG: George/Jones/Rush
SF: Granger/Dunleavy/Finley
PF: Murphy/Hansbrough/Rolle
C: Hibbert/Jones
Yes, the Pacers look like they will have to eventually get rid of Josh McRoberts. So this is what I think, so far. I look forward to the off-season.
Tags: Indiana Pacers NBA NBA Free Agency