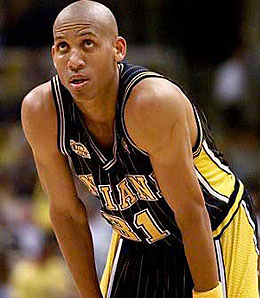 Welcome to the new Indiana Pacers blog, Always Miller Time! Hi, I am Josh Dhani, the owner of this new sensational blog designed by FanSided.com's owner, Zach! I'd like to thank him big time for making this blog. This blog was originated from my old blog at Pacers Pulse, which had a lot recognition. But I felt that FanSided.com needed a Pacers blog and a writer who can help out the company.
I'd like to thank MVN so much for letting me have my Pacers Pulse blog in part of their network. Big shout-out to my man Graham Brunell of Celtics17 for asking me to write for PP. Thank you big time MVN, very appreciated. But with Pacers Pulse at it's end, there's a new beginning.
And Always Miller Time is a great start.