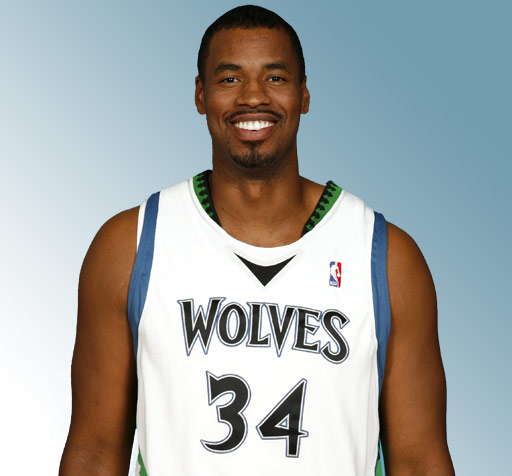 Don't let the smile fool you.
HoopsWorld.com has reported that the Atlanta Hawks are looking to sign seven-foot, 255-pound center Jason Collins. Collins was most known for his contributions with the New Jersey Nets, playing with them for close to seven years and appearing on the 2003 NBA Finals team as the starting center.
But that brings me to something, with the Hawks going for Collins, why not the Indiana Pacers? Let's examine. Well, Indy has stole a player this off-season already from the Hawks. You all remember the Indiana Pacers getting power forward Solomon Jones. Yeah, good times, very good times indeed.
But I am going to have to say this, the Pacers may be weak this year with the big men. The starters are Roy Hibbert and Troy Murphy with Tyler Hansbrough and Jeff Foster backing them up. Then there is Josh McRoberts and Solomon Jones. But I think Jason Collins in there wouldn't mind. Collins may be the type of player Indy might need.
Although Collins is big for his size, he isn't that big of a guy you can count on for rebounding and blocking shots. But man, what a player he is when he gets on defense. Getting Collins in would be a great add for the team's off-season which means two new defensive stoppers to the squad in Collins and Dahntay Jones. I've seen Collins guarding Shaquille O'Neal and Yao Ming very well.
He's also helper when you need help at defending a guy, which brings a strong double-team takeover when Indy is facing their hateful opponents. The only trouble may be is in the category of fouls, but hopefully Jason can work it out. If Collins actually were to be part of the roster in the blue and gold, the depth chart of Indy will most probably look like this:
PG: T.J. Ford/Earl Watson/Travis Diener/A.J. Price
SG: Brandon Rush/Dahntay Jones
SF: Danny Granger/Mike Dunleavy
PF: Troy Murphy/Tyler Hansbrough/Josh McRoberts/Solomon Jones
C: Roy Hibbert/Jeff Foster/Jason Collins
Yes, the Pacers would look like an excellent team. What do you think? Comment below and give your feedback. Is Jason Collins a good choice? Let your voice be heard!
Tags: A.J. Price Atlanta Hawks Brandon Rush Cleveland Cavaliers Dahntay Jones Danny Granger Earl Watson Houston Rockets Indiana Pacers Jason Collins Jeff Foster Josh McRoberts Mike Dunleavy Minnesota Timberwolves NBA NBA Finals NBA Playoffs New Jersey Nets Roy Hibbert Shaquille O'Neal Solomon Jones T.J. Ford Travis Diener Troy Murphy Tyler Hansbrough Yao Ming